25 of the BEST pumpkin recipes! You will want to make them all this fall!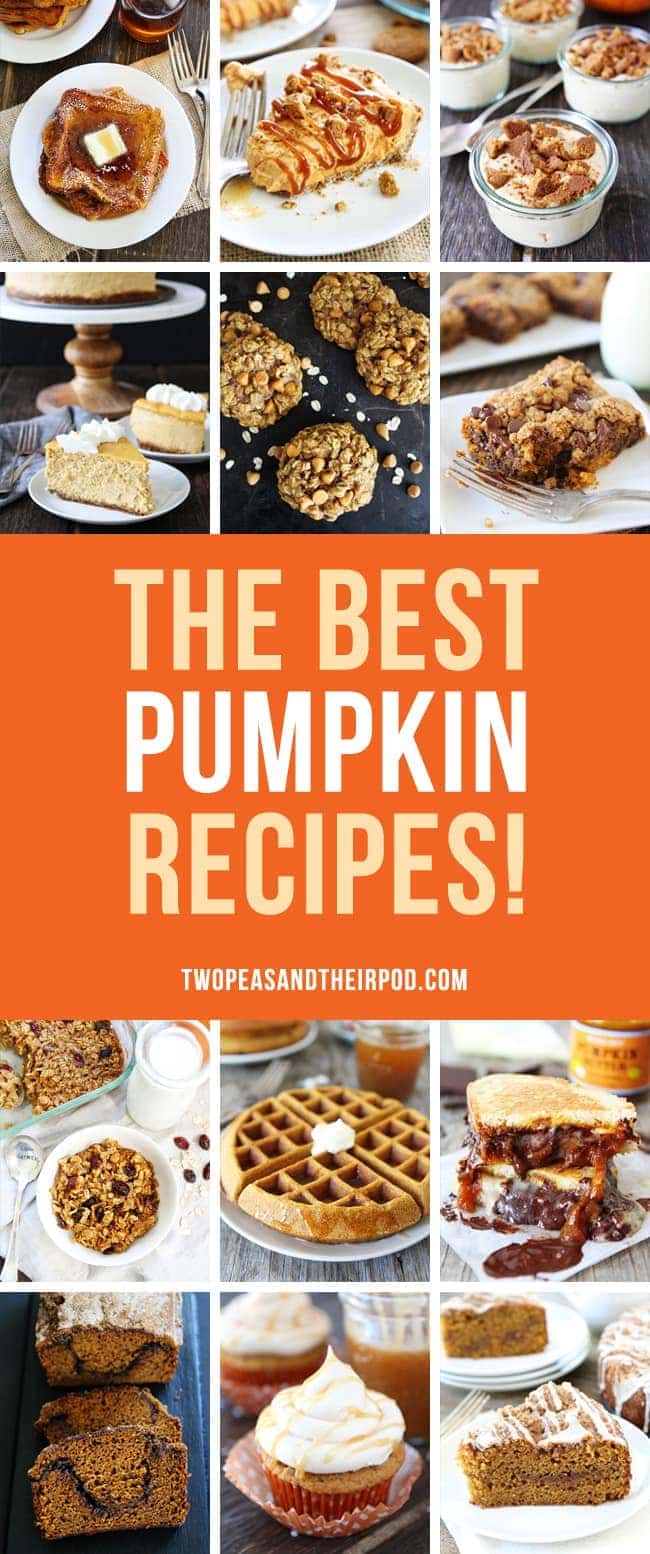 Happy first day of fall! I am excited it is officially fall because that means I can bring the pumpkin recipes out in full force. I have been making a few pumpkin recipes in secret because I know some people weren't ready for pumpkin, but now my pumpkin game is ON and it is STRONG!
I look forward to pumpkin season every year. If you are looking for pumpkin recipes to make this fall, we have the BEST pumpkin recipes for you today. We are sharing 25 of our very favorite pumpkin recipes. You are going to want to make them ALL so get out your pumpkin and embrace every single second of pumpkin season!
Oh, and make sure you tune into the blog next week. I have a few NEW pumpkin recipes that you are going to want to make too. Yay for pumpkin!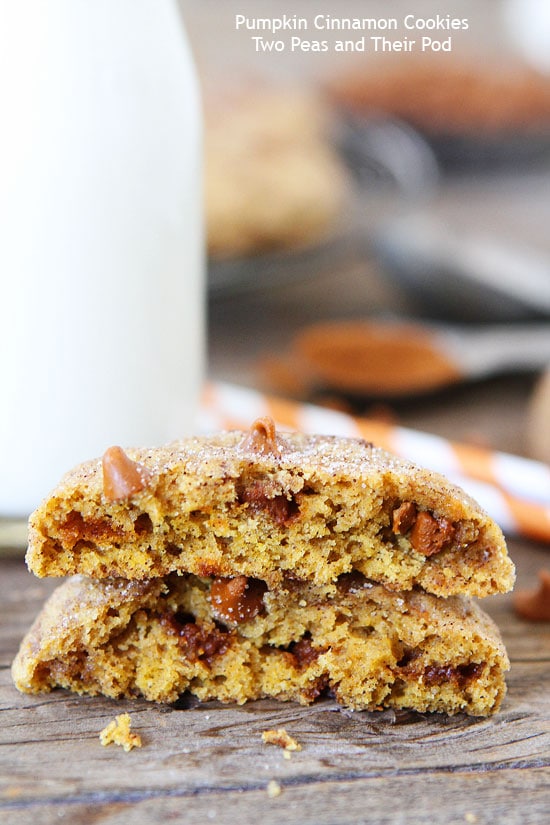 1. Pumpkin Cinnamon Cookies-these are hands down my favorite fall cookies, probably my favorite pumpkin recipe ever too. I LOVE these cookies. If you are only going to make one pumpkin recipe this fall, I highly recommend my pumpkin cinnamon cookies. They are the BEST!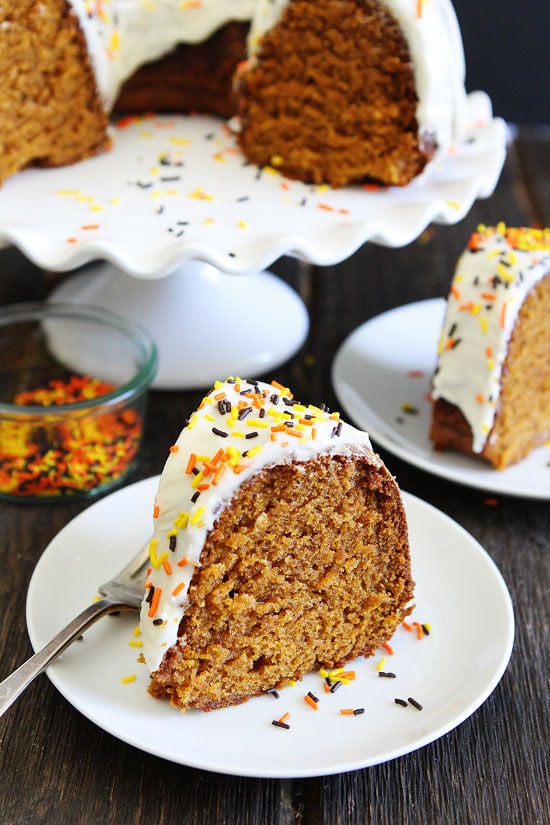 2. Pumpkin Bundt Cake with Cream Cheese Frosting-this pumpkin cake is easy to make and super moist. You will love the cream cheese frosting too. It is the perfect finishing touch to the pumpkin cake.
3. Easy Mini Pumpkin Cinnamon Rolls-these mini pumpkin cinnamon rolls can be made in 30 minutes. You can't beat that! They are a fun breakfast treat for fall.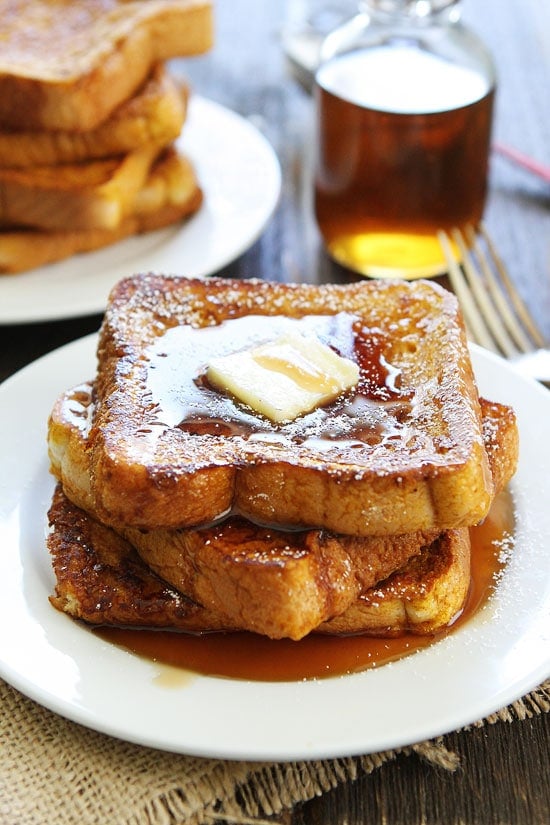 4. Pumpkin French Toast-French toast is my favorite and this pumpkin version doesn't disappoint. Add it to your weekend brunch menu NOW!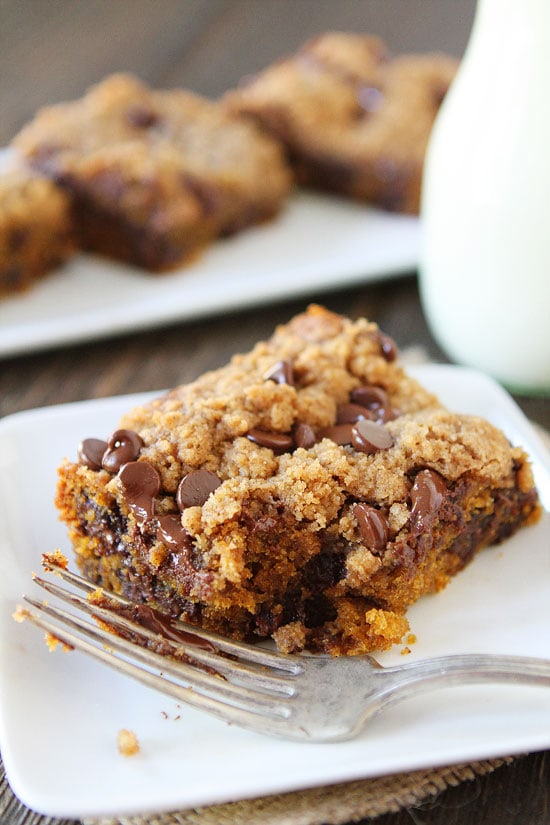 5. Pumpkin Chocolate Chip Streusel Cake-I make this cake every Thanksgiving. You know, just in case there are some people that don't like pumpkin pie. The cake always gets gobbled up. The streusel topping with the chocolate chips is perfection!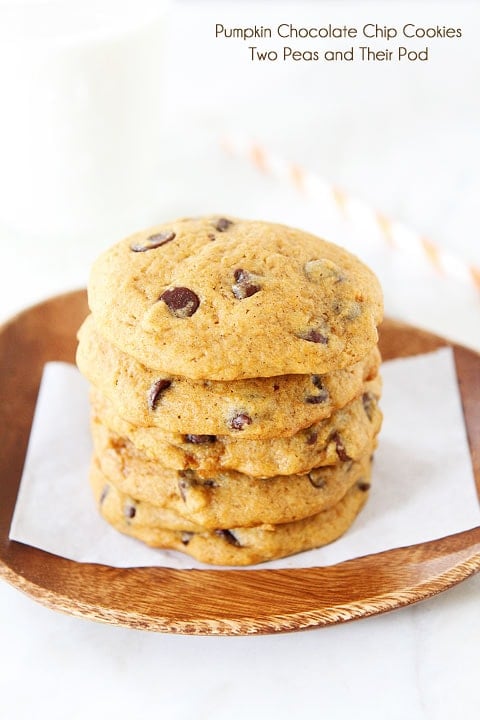 6. Pumpkin Chocolate Chip Cookies-you can't go wrong with a classic. Everyone loves these pumpkin cookies!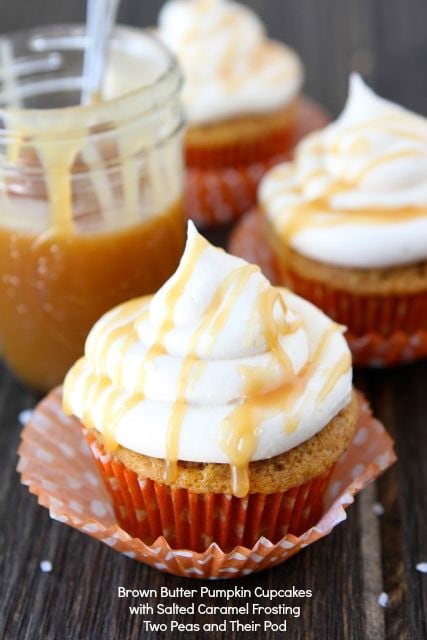 7. Brown Butter Pumpkin Cupcakes with Salted Caramel Frosting-I am normally not a cupcake person, but these cupcakes are amazing. I make them every year. Pumpkin, brown butter, salted caramel frosting…yeah, they are to die for!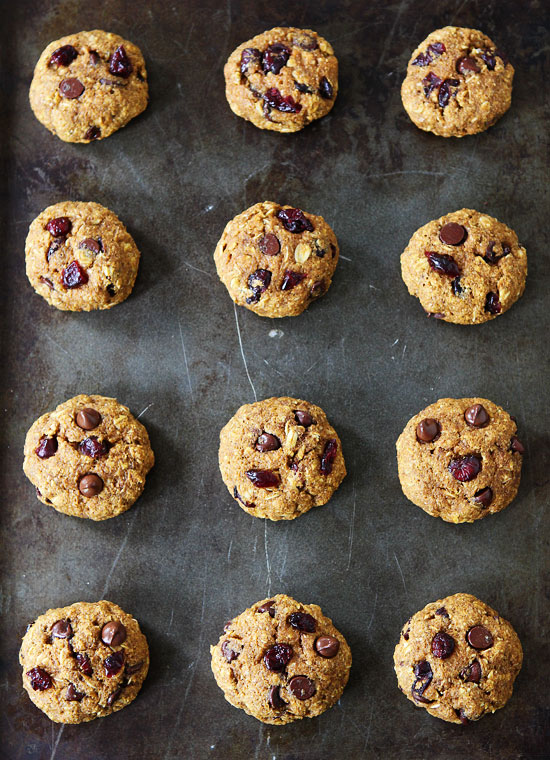 8. Vegan Pumpkin Breakfast Cookies-these cookies are totally acceptable for breakfast. They are on the healthier side, but oh, so delicious!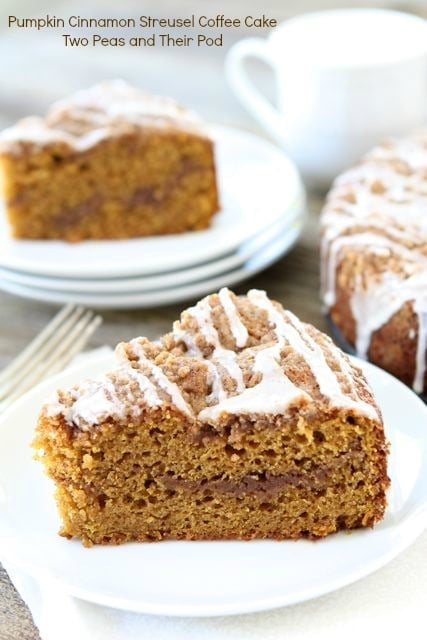 9. Pumpkin Cinnamon Streusel Coffee Cake-this pumpkin coffee cake is great for breakfast, brunch, or dessert.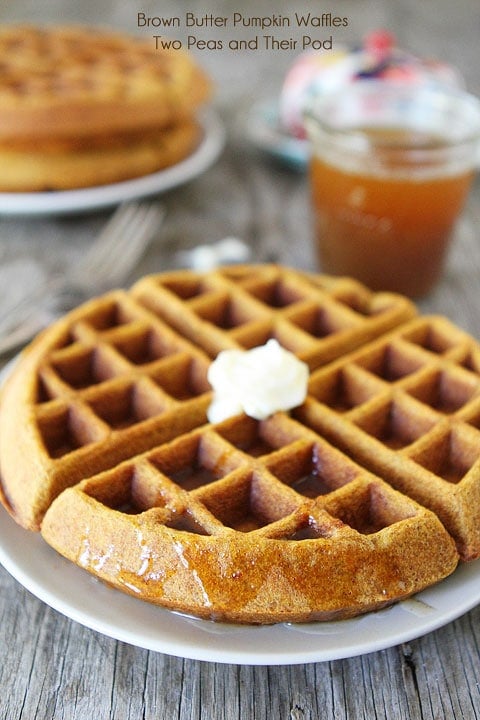 10. Brown Butter Pumpkin Waffles-the boys LOVE these waffles, especially when they are served with brown butter buttermilk syrup. The perfect fall breakfast!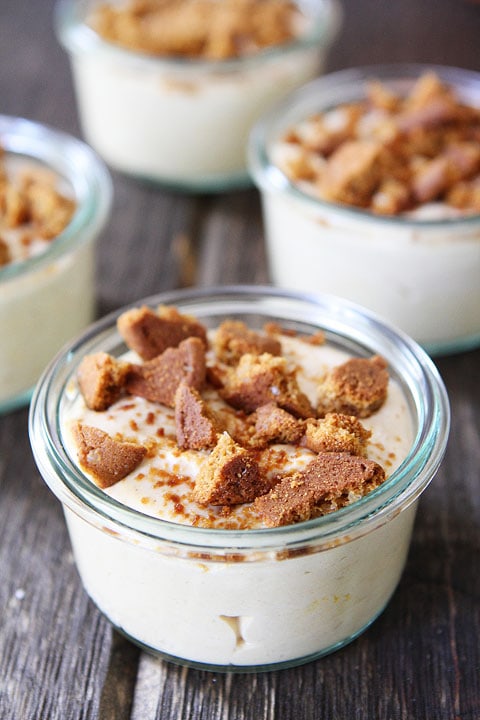 11. Pumpkin Cheesecake Mousse-I love serving this easy pumpkin mousse in ramekins so everyone gets their own dessert. Dessert is better when you don't have to share:)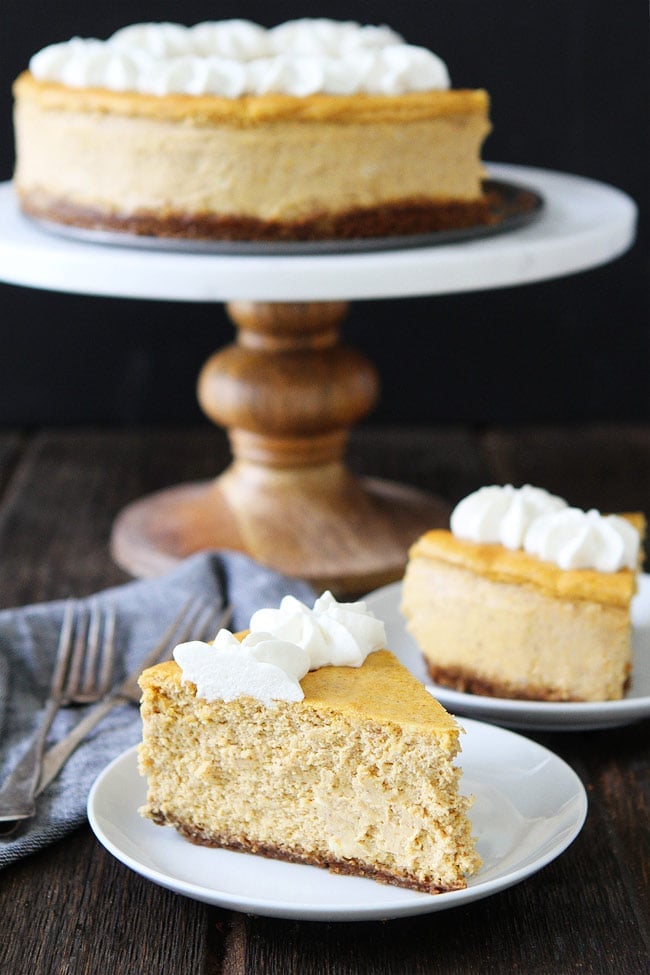 12. Pumpkin Cheesecake-this pumpkin cheesecake is a showstopper! You should make it for your Thanksgiving dessert. The brown butter gingersnap crust is a game changer.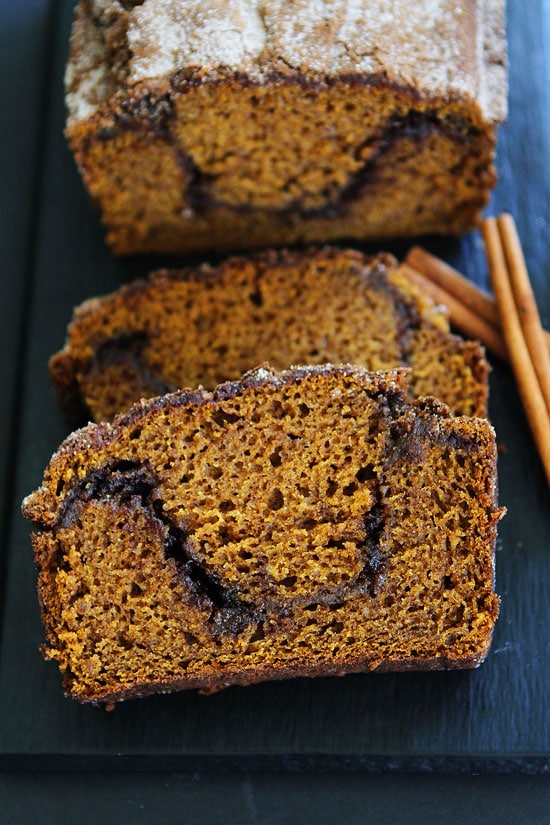 13. Pumpkin Cinnamon Swirl Bread-the cinnamon swirl and cinnamon sugar topping make this pumpkin quick bread extra special. A loaf never lasts long in our house.
14. Brown Butter Pumpkin Oatmeal Scotchies-I love butterscotch oatmeal cookies so I created a fall version. They are the ultimate fall cookie!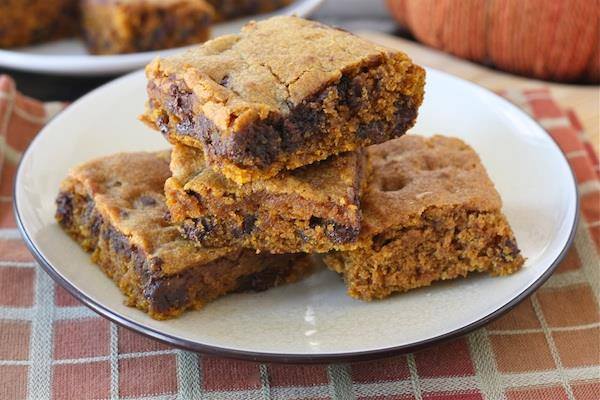 15. Pumpkin Chocolate Chip Bars-a MUST make! You can't go wrong with pumpkin and chocolate chip. These pumpkin bars are easy to whip up and everyone loves them!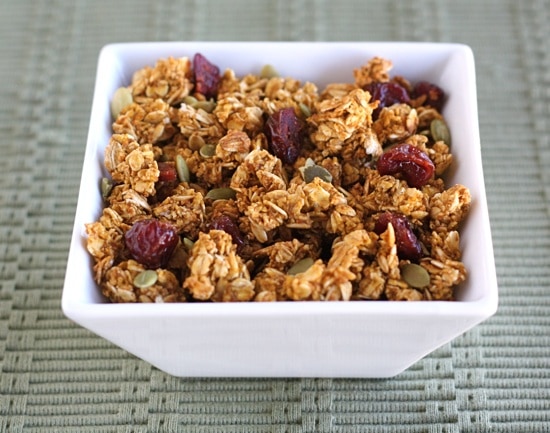 16. Pumpkin Granola-make a big pan of pumpkin granola to eat for breakfast or as a snack. It is great with yogurt, milk, or eaten by the handful.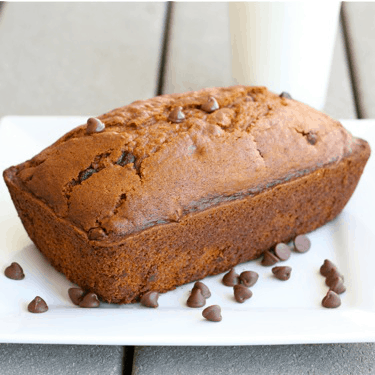 17. Pumpkin Chocolate Chip Bread-a fall staple! I've been making this pumpkin chocolate chip bread for years! It is everyone's favorite!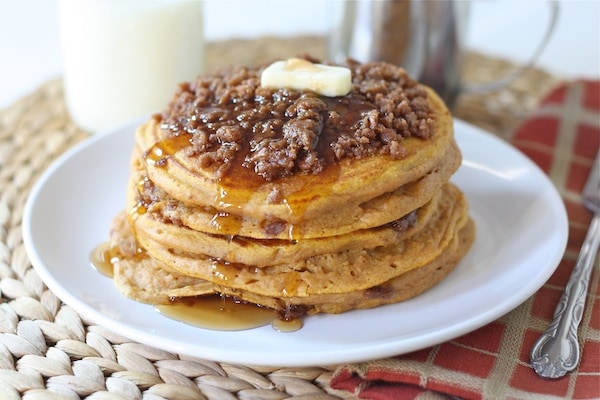 18. Pumpkin Cinnamon Streusel Pancakes-you are in for a real treat with these pumpkin pancakes. The cinnamon streusel topping is SO decadent and SO worth it.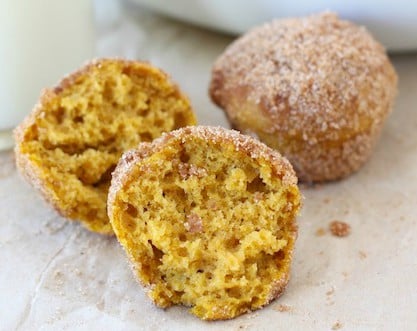 19. Baked Pumpkin Donut Holes-I love these pumpkin donuts because they are baked and easy to make. The boys love to help roll them in the cinnamon and sugar mixture. And of course they love to help eat them too:)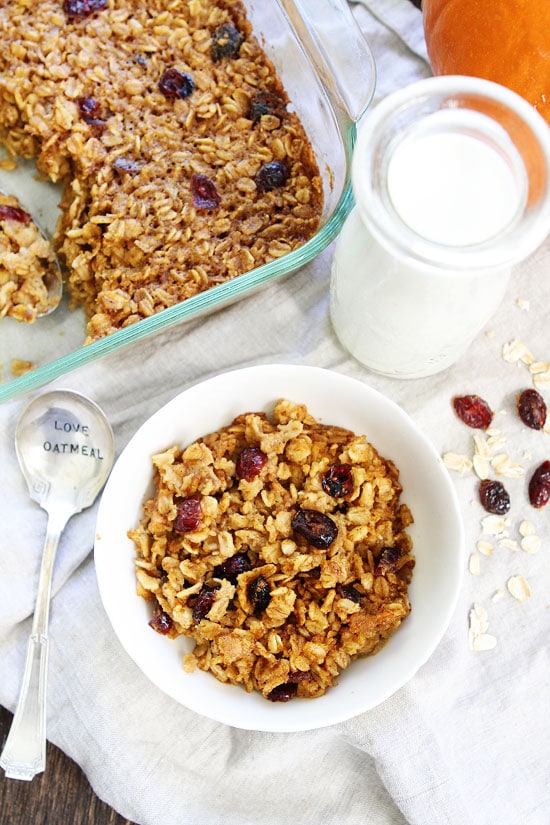 20. Pumpkin Baked Oatmeal-this baked oatmeal tastes like fall. I make a big pan and reheat all week. It's perfect for busy mornings.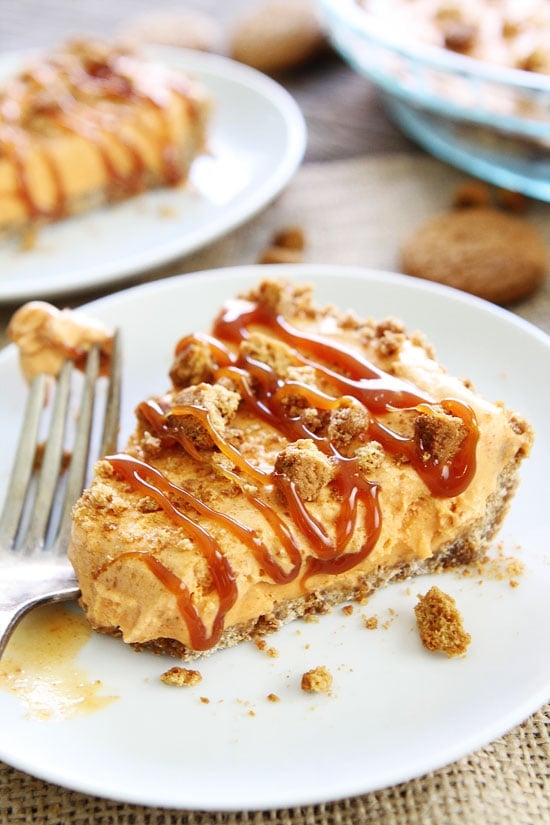 21. 5-Ingredient Pumpkin Ice Cream Pie-yep, that's right! You only need 5 ingredients to make this pumpkin pie. It can be made in advance too, making it a great holiday dessert.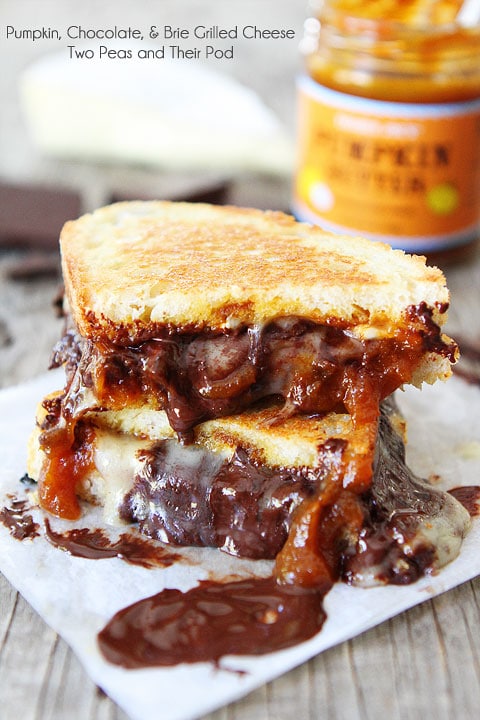 22. Pumpkin Chocolate Brie Grilled Cheese-there are no words to describe the deliciousness of this grilled cheese sandwich. Just make it…like right now!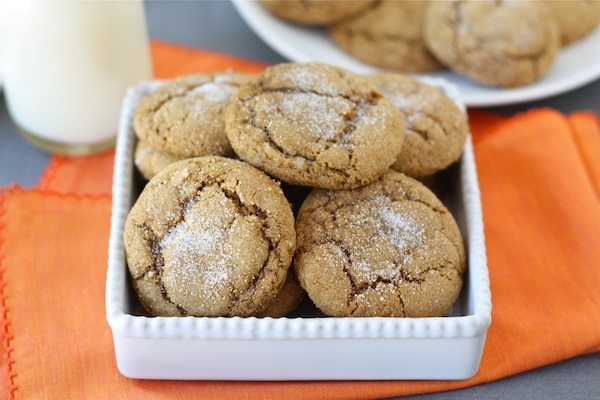 23. Pumpkin Gingersnap Cookies-if you like gingersnap cookies and pumpkin, you are going to LOVE these cookies. The best of both worlds!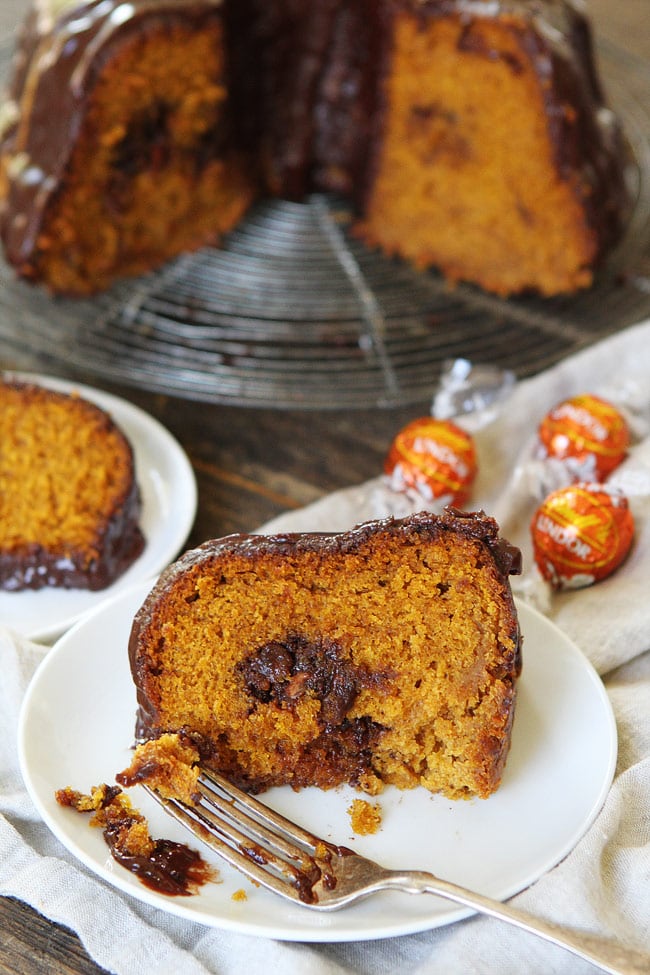 24. Pumpkin Truffle Bundt Cake with Chocolate Ganache-moist pumpkin bundt cake with a tunnel of LINDOR pumpkin spice truffles and a simple chocolate ganache glaze. Pumpkin chocolate lover's, this is the cake for you!
25. Baked Pumpkin French Toast-I love this baked French toast because you prepare it the night before and bake it in the morning. FYI-your house will smell amazing while it is baking. The perfect recipe for feeding house guests!
Ok, what pumpkin recipe are you going to make first? Do tell! Do you have any pumpkin recipes that we need to try? Please share in the comments. Make sure you check out the blog next week for more pumpkin recipes! Tis' the season for pumpkin everything!