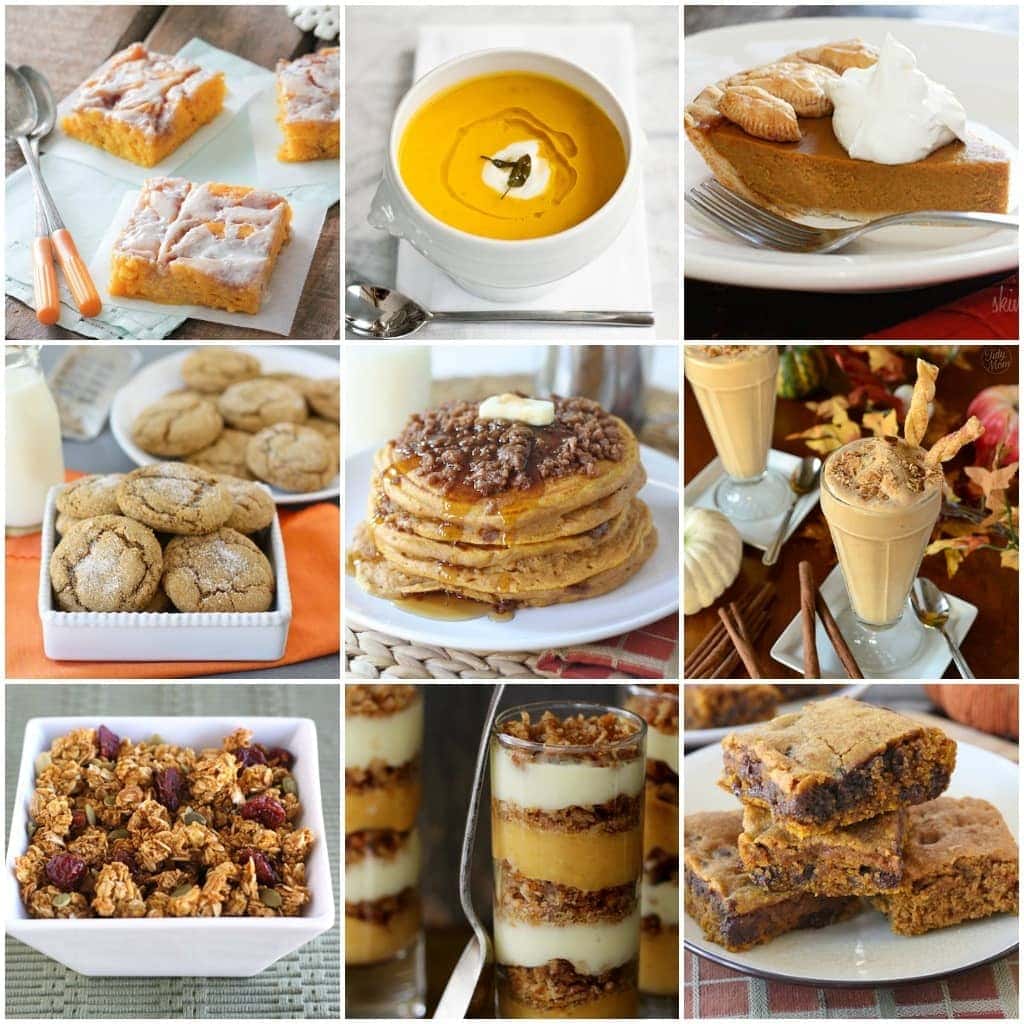 It isn't officially fall yet, but I don't care. I can't wait any longer to get my pumpkin on! I LOVE all things pumpkin. So today I am sharing 50 pumpkin recipes to kick-off pumpkin season! I am sharing a few of our very own favorite pumpkin recipes, plus recipes from some of my favorite food blogs. Pumpkin mania begins…NOW! And keep scrolling to the end of the post because we added some bonus pumpkin recipes. These are our new favorite pumpkin recipes. You don't want to miss them! Yay for pumpkin!
Breakfast/Breads
Savory
Dessert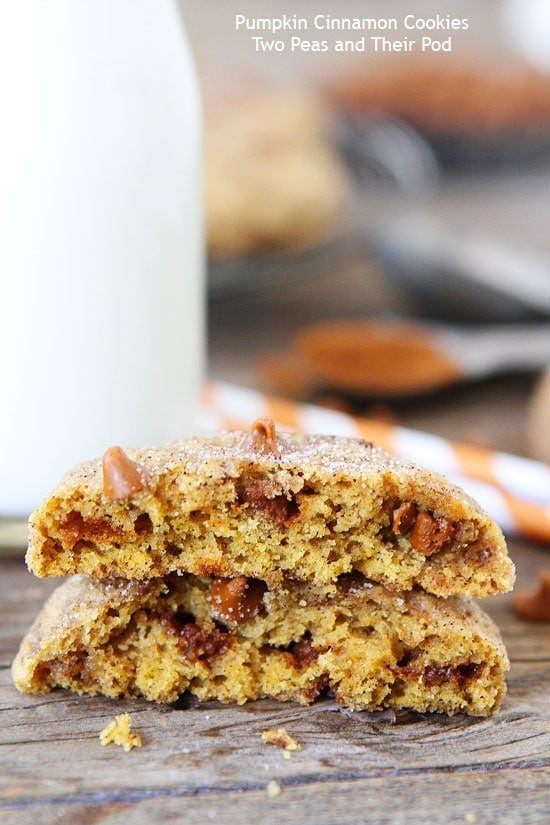 Plus, a few new pumpkin recipe favorites!
We've added these new pumpkin recipes to the list because they are the BEST! You have to make them all!