52 Healthy Recipes to help you Jumpstart 2015! There are recipes from breakfast to dessert that will make healthy eating easier!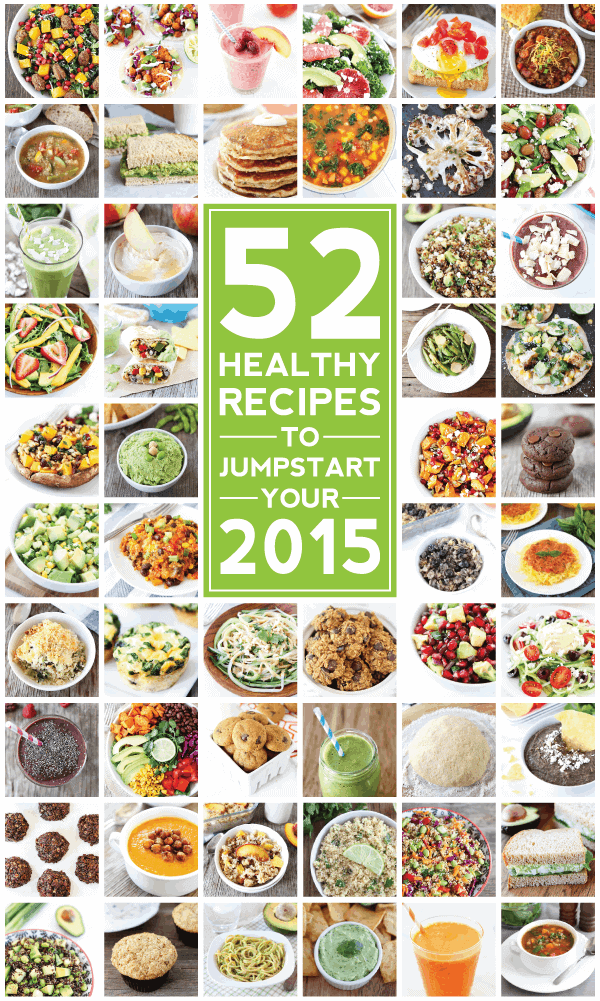 Happy New Year! I can't believe it is 2015! That feels so strange to type and say! Life is sure flying by and I am just trying to hold on and enjoy the ride. I have a feeling 2015 is going to be crazy awesome! Let's get this year going! Are you with me?
If you had an indulgent holiday and are ready to start the year on a healthy foot, let us help you! We have 52 Healthy Recipes to Jumpstart Your 2015! We are sharing healthy recipes in the following categories: smoothies, breakfast, appetizers/dips, salads, main dishes, and cookies. You know I couldn't leave cookies off the list. Don't worry, they are healthier cookies. Just enjoy them in moderation and you will be just fine:)
Here is to a happy and healthy 2015! Thank you for joining us for another year! It is going to be a delicious one!